About us
Craving for that rich Thai Cuisine? Go ahead and give Basil Leaf Thai a try. We are located at Sop 10/100 Furlong Road, Cairnlea VIC. Our menu offers a wide range of Thai specialties from delightful entrees such as Thai Prawn Cracker, Chicken Curry Puffs, and Basil Leaf Combo available for vegetarian and non- vegetarian customers, soups such as Tom Yum, and savoury and spicy salads. We also serve grilled dishes, Thai curries such as Roasted Duck Red Curry and Massamun Curry, seafood and stir-fried dishes, noodles and rice dishes such as Pud Kee Mao, and Thai Tom Yum Fried Rice. Finish off your meals with traditional Thai desserts such as Toddy Palm Cake, and Sticky Rice. Click on the Order Online button now to view the full menu.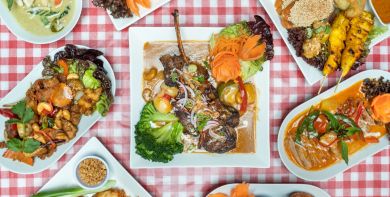 Reviews
Barry
"Great delivery & tasty food"
10/01/2020
Vanessa
"Delicious Penang and green curries. Have been to other Thai places but this is my favourite."
24/12/2019